The All-in-One Portfolio Perfect for Every Investor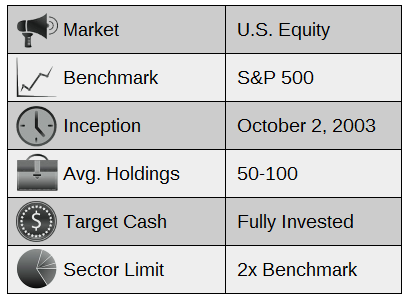 Summit's flagship All Cap Core strategy offers investors an all-in-one, core portfolio. The equities selected include large, mid, and small capitalization companies and both growth stocks and value stocks. This eliminates the need for individual investors to agonize over their exposure to the market based on company size or growth/value characteristics.



Automatic rebalancing and systematic stock selection keep the All Cap Core portfolios well diversified and poised for growth.
We offer three different variants of the All Cap Core:
The growth-oriented All Cap Core portfolio aims to outperform the S&P 500 index and provide lower volatility.
What Are the All Cap Core 50 and All Cap Core 100?
These two portfolios are very similar. Both are oriented towards capital appreciation and consist of equities from all market capitalizations. Stocks passing through our proprietary algorithms are combined in a proprietary mix to build portfolios of 50 or 100 stocks that are broadly diversified. The All Cap Core Tactical is, essentially, a modified All Cap Core 100. The Tactical variant includes rules designed to minimize exposure to sudden market downturns by investing in cash when certain trigger events occur.
Summit does not guarantee future performance and all investing includes the risk of loss.