Milwaukee Based Financial Advisors Create and Manage Portfolios for High Net Worth Individuals and Institutions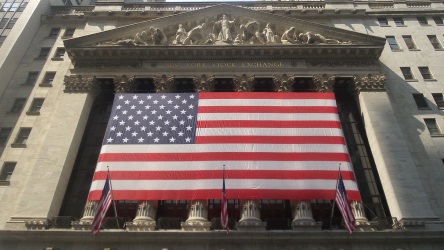 Summit Investment Management, founded in 1987, provides disciplined, actively managed investment portfolios for individual and institutional investors. The firm is an independent, employee owned, fee only Registered Investment Adviser.
Wealth Management Oversight: Building and Enjoying Your Wealth
Summit Investment Management, through its wealth management oversight service, provides individuals a comprehensive approach to achieving their long term financial goals. Over time, we found that offering disciplined, actively and passively managed investment portfolios was only part of what our clients needed. Many want help with their tax, estate and other financial concerns which burdens them with finding and coordinating multiple financial advisors.
A Business Plan for Life: The Summit Difference
Everybody's needs and goals are as unique as their life circumstances. Trying to force clients into a template or standardized financial plan would be a disservice. Instead, Summit creates custom plans for each and every one of our clients. Our first discussion is devoted to understanding who you are, where you are financially and discovering your life's priorities. Only once we understand what your goals are do we begin planning how to achieve them.


Our first step is putting together an initial financial snapshot for each new client. In this snapshot, we will identify and prioritize areas of risk in the following areas:
Retirement
Cash Flow
Net Worth / Debt
Asset Protection
Income protection
Taxes
Estate Planning
Once complete, we review your financial snapshot with you, putting special emphasis on identifying financial risks that might threaten your financial future. A plan is developed to eliminate those risks, which can include budgeting, investment positioning, purchasing / changing insurance coverage, creating business entities / tax shelters and getting estate documents created. This becomes your business plan for life.
A key difference between the services Summit offers our clients and what many other financial advisors provide is our holistic approach. If you have experience working with different firms for your various financial needs, you're no stranger to the confusion and frustration of getting different, often conflicting advice from the experts you trust.
When putting the plan into action, you may already have your own CPA, attorneys, insurance agents, etc. or you may be looking for one. We function as your financial project manager, helping you work with the appropriate specialists necessary to eliminate the risks identified in your snapshot. Those experts may be people that you already work with, or if you need a lawyer, accountant, insurance agent, or other specialist, we can introduce you to our Pinnacle Service Providers. These are experts that we are familiar with. You then have the opportunity to pick the expert / specialist you want to work with. In all instances, regardless of the make-up of your team, we sit on the same side of the table as you, questioning as needed to ensure that the solution is, in everyone's opinion, optimal for you.
Each year your plan is updated and any new risks are identified and addressed as needed. All along the way, your financial advisor will act as your personal coach, showing you exactly what you need to do.
Summit actively removes emotion and personal biases from the portfolio management process to improve investment returns.
Fundamental factors drive the long term performance of any asset. Despite periodic flights of fancy in the markets, history has shown investment returns ultimately hinge upon the fundamentals. Investors caught up in the fads of the moment are usually those who learn this lesson the hard way.
Simple, Logical Investing Rules Produce Excellent Returns
Our All Cap Core 50 and All Cap Core 100 portfolios are actively diversified across market capitalizations, economic sectors and the growth and value spectrum. Undue concentration in any single security is scrupulously avoided.
Through the use of rules based procedures, Summit's financial advisors have systematized investment insights to ensure they are consistently applied. This has resulted in an ongoing, measured implementation of our strategies and very favorable results over a long period of time.
Our Investment Portfolios Are Offered as Separately Managed Accounts
We are committed to providing consistently superior investment management services.  To best achieve investment success for our clients, Summit offers accounts that are specifically tailored to the needs of the investor.
Unlike a mutual fund, Summit will work with you to provide a customized portfolio with an asset allocation that fits your needs.
Asset allocation is the apportionment of investments across a spectrum of possibilities. We will work with you to develop an asset allocation plan tailored for your personal financial circumstances and risk tolerance.
Access to any of our strategies on a stand-alone basis is available through a separately managed account.


Factors considered include: your age, personal investing experience, financial situation, and investment goals. To the extent possible and desired, your account will be diversified across a number of asset classes to reduce your portfolio's exposure to the risk of loss.
Investment Portfolio Managers Who Understand Your Needs and Develop a Unique Strategy for You
The most important element in every investment assignment is the individual or organization making the investment. Investor needs and goals are unique and can span a wide range. Are you most interested in providing for your family, retiring with an additional income stream, funding a major undertaking, or maintaining and growing the ability to fund charitable donations? The list of motivations and possibilities are as diverse as the investors behind them.
Our Financial Advisors' Fundamental Beliefs Are:
Our primary concern is that our clients achieve their long term financial goals.

Each client must be treated as if they were our only client.

Without honesty and integrity, we have no service to provide and no justification for our existence.

Our sense of fairness must extend to all individuals and entities.

At the end of each day, we must be able to say to ourselves that we have done everything possible to ensure that our clients achieve their objectives.
Summit understands our clients' needs and matches them with the appropriate investment strategy.
It is important our interests are aligned with those of our clients. We don't take risks for our clients we are not prepared to take for ourselves. Our team members have made substantial investments using the same strategies we employ on behalf of our customers. In most cases, Summit's team is invested right alongside our customers, utilizing the same strategies as those employed to benefit our clients.
How Our Portfolio Managers Have Exceeded Market Returns Historically
Across our investment strategies, a wide range of these fundamental factors are considered and weighed against one another when determining what to purchase for client accounts. These factors include both forward looking variables, like forecasted changes in company profit margins, and historic data, like the company's history of dividend increases.
Different strategies require different inputs. Therefore, not every strategy considers each fundamental factor.
The portfolio management system employed by Summit helps control risk by limiting position size through the use of regularly scheduled portfolio rebalancing. This way, no position dominates the portfolio and its performance. This same rebalancing regimen also provides for the continual harvesting of profits and reinvestment in the opportunities considered the most attractive.