Thomas Carroll, CFA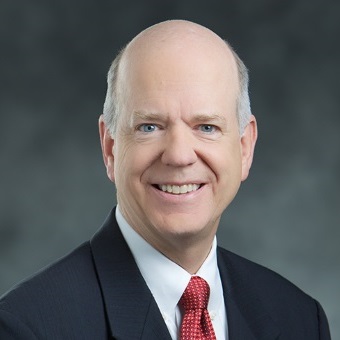 Tom joined Summit as Vice President in 2012.  His responsibilities include portfolio management, investment research, and compliance, among others.
Prior to joining Summit, Tom spent twenty-six years with Northwestern Mutual and its investment management subsidiary Mason Street Advisors (MSA). At Mason Street, Tom headed the company's six member foreign equity investment team as Managing Director.
From his appointment as portfolio manager in 1992, Tom built and successfully managed what was a very modest $58 million portfolio into a group of portfolios with combined assets in excess of $4 billion and included companies from every corner of the globe.
Earlier in his career at MSA, Tom set up the company's first index fund, developed and managed a number of quantitatively based equity portfolios, and initiated and managed the firm's mid-cap equity portfolio.
Previously, Tom served as an equity portfolio manager and/or analyst at Texas Commerce Bank, MGIC Investment Corporation, and Trust Company of Georgia.
Summit Investment Management, Ltd. (2012 – Present)
Vice President and Chief Investment Officer
Mason Street Advisors (a subsidiary of Northwestern Mutual) (1983 – 2009)
Managing Director – Equities
Texas Commerce Bank (1983)
Portfolio Manager / Analyst
MGIC Investment Corporation (1979 – 1983)
Assistant Portfolio Manager / Assistant to the President
Trust Company of Georgia (1977 – 1979)
Education
M.S. (Finance) – University of Wisconsin (Madison)
B.B.A. (Finance, Accounting) – University of Wisconsin (Madison)