Robo Investing Lets You Minimize or Eliminate Human Financial Advisor Input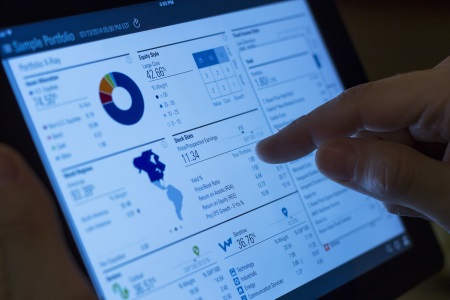 For individuals who do not have time to meet with our financial advisors or would rather have their portfolio determined dispassionately by a computer algorithm, Summit offers automated portfolio management. Our partnership with FOLIO gives our clients access to a cutting edge, computer driven portfolio management system.
Robo investing is a fast, easy way to get started with an investment portfolio.
When you access the FOLIO system, you will be asked a series of questions. An algorithm will convert your answers into a general portfolio outline. If you are comfortable with the results, you can begin investing immediately.
Need the Human Touch? Our Milwaukee Office's Doors Are Open
Sometimes, we all need someone to talk to and investing is no different. If you prefer to discuss the algorithm's suggested portfolio with one of Summit's human financial advisors, you are more than welcome to stop by our Milwaukee office or give us a call.
Our staff is always ready to help you make informed decisions about your investments.


We want to help you reach your financial objectives and robo investing is a powerful portfolio management tool. If you have questions about automated portfolio management, do not hesitate to contact us. Our experienced financial advisors will explain the process and benefits of robo investing.
Summit does not guarantee future performance and all investing includes the risk of loss.